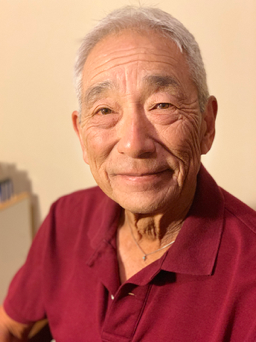 My name is Wynn H. Tamura.  For 40 years I had a counseling and energy work practice in Oakland, California that I called Mind-Body Integration. I retired six years ago, and I continue to do consulting and teach the system of healing I developed called the Tamura Method.  It has been created from all that I have learned on my own healing journey. I believe passionately in this system and its ability to heal. I've witnessed it help many people to live conscious and more joyful lives. As a lifelong seeker myself, I want to share the Tamura Method with other seekers; those people who have a deep awareness of something being missing in their lives that keeps them from being fully present, those people who wish to live their lives with a greater sense of joy and contentment. I believe that the Tamura Method can provide the structure to help them on their search for peace and happiness.
The information I've collected here is primarily a reference for my students who are learning how to incorporate the Tamura Method's healing techniques into their own therapeutic practices. I hope reading this site will stimulate others to develop and expand upon the concepts.
The Tamura Method is the sum total of my insights and opinions on how to heal and how to be able to walk the path toward your joy.  I invite you to empty your cup and taste my tea, if the information is useful great!  If the tea is not to your liking, that's great, too. I wish you the best of luck on your journey!